The study of Mr. Pacquette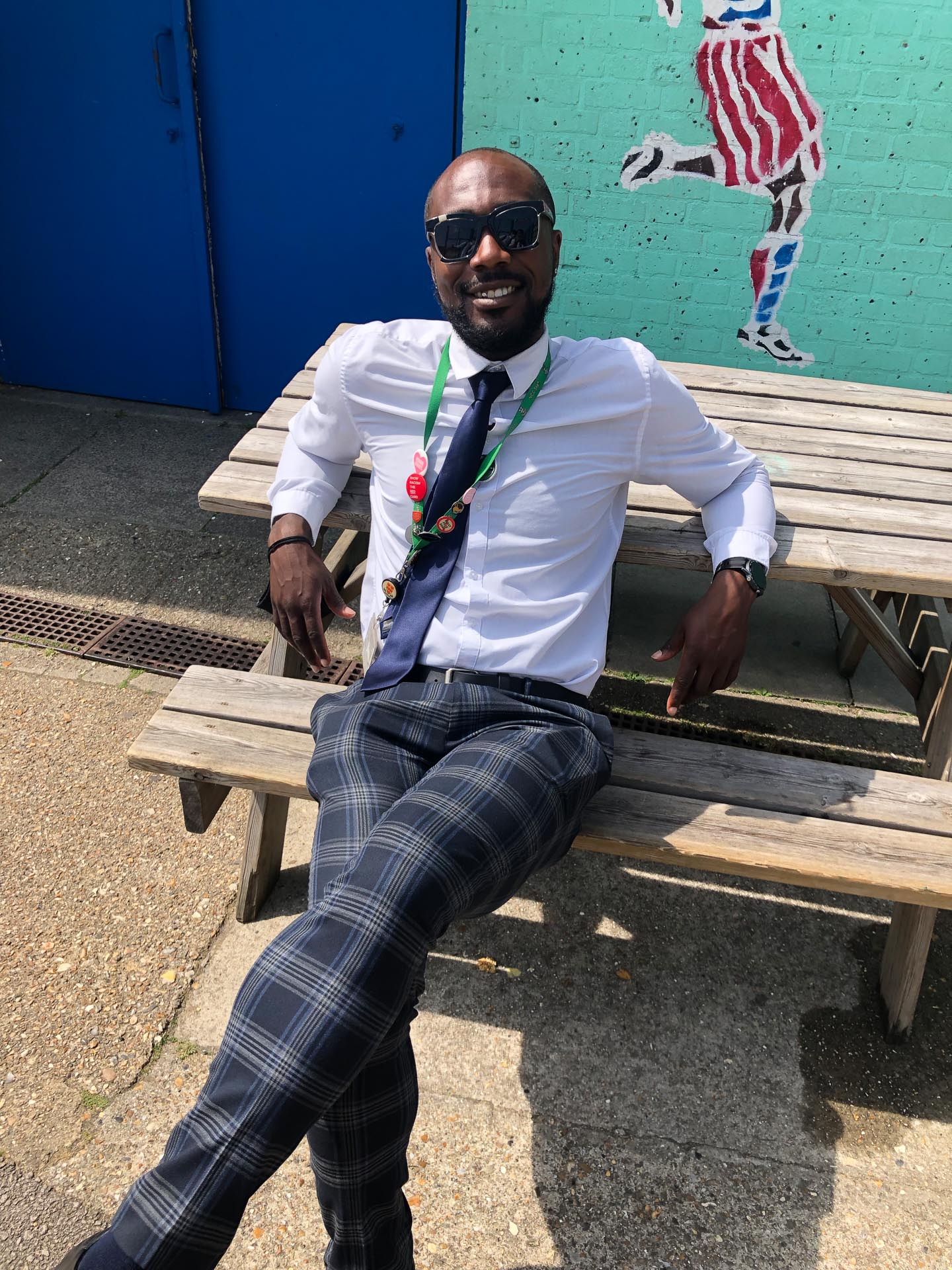 ' What is important to me is my family. I like to play football and hang out with my friends.
The message that I would like to share with the world is Peace, Love and Unity.' 
I love this teacher and I photographed him with his whistle.
We feel sad because the break is finished as it is time for class.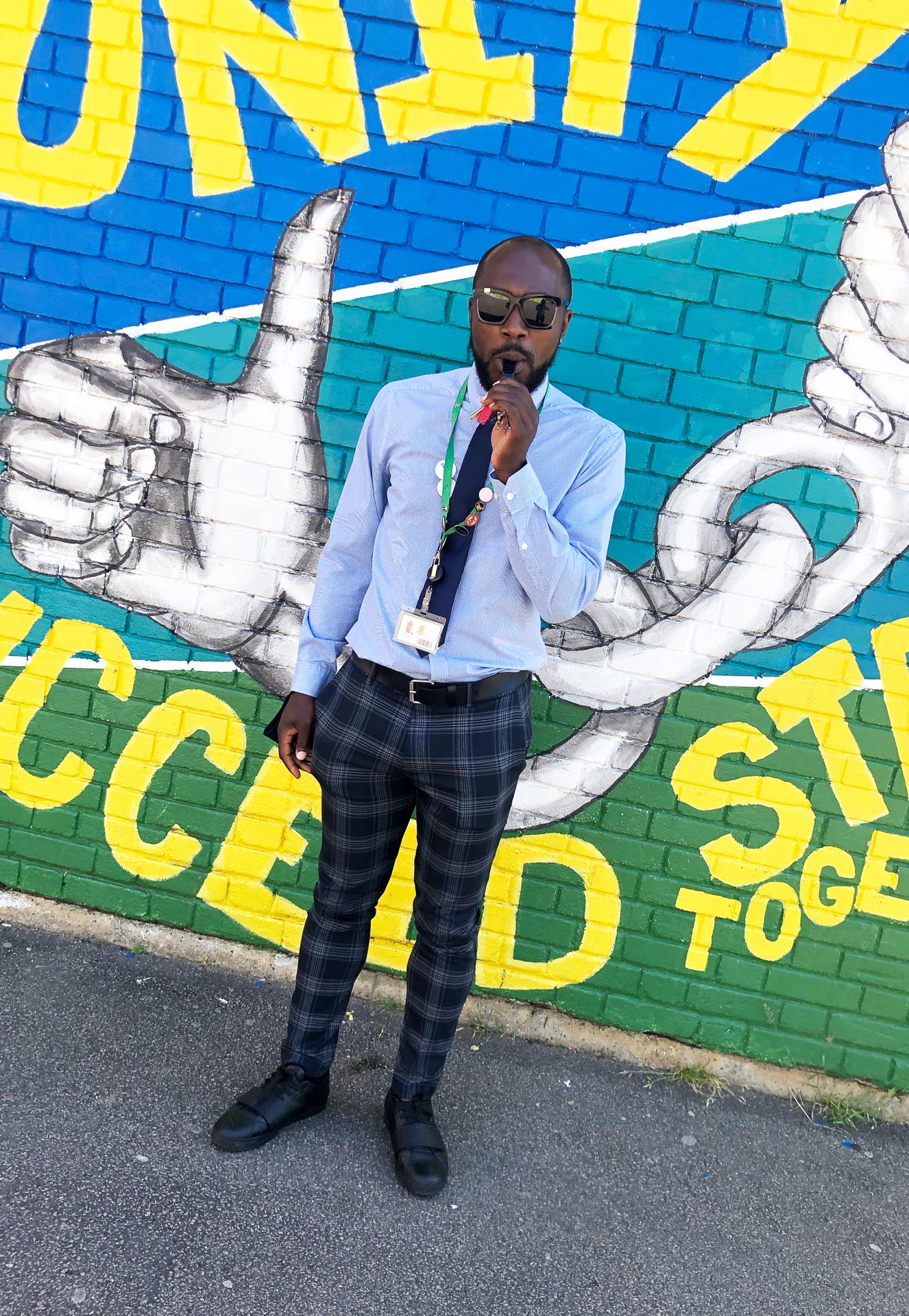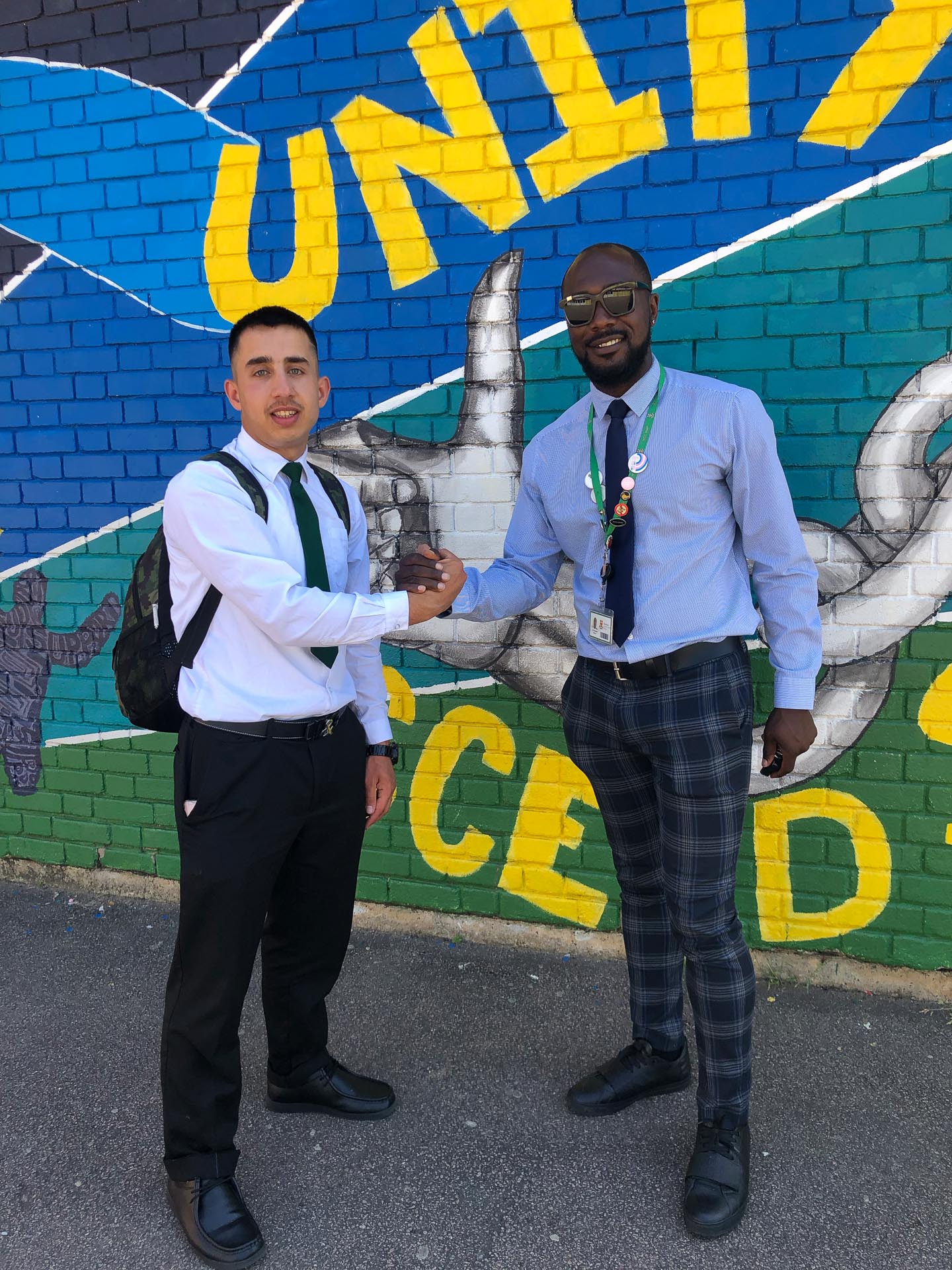 He is my best friend, my jacket Saviours!
One day, he saw I was stuck under the rain and wet, so he took my jacket and put it on the heater for me.