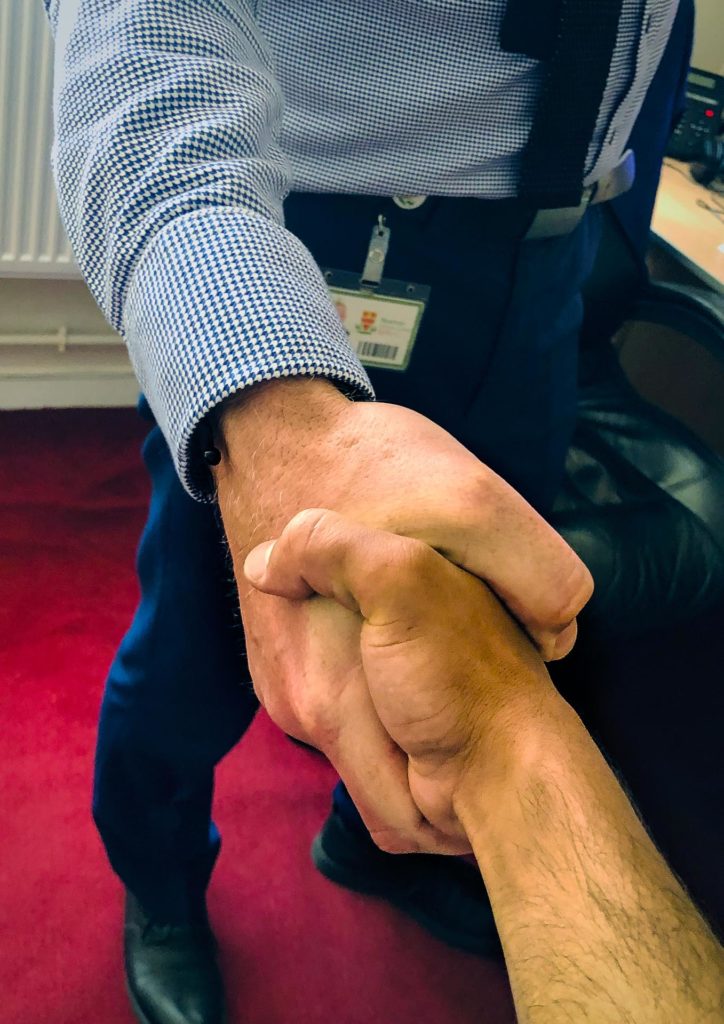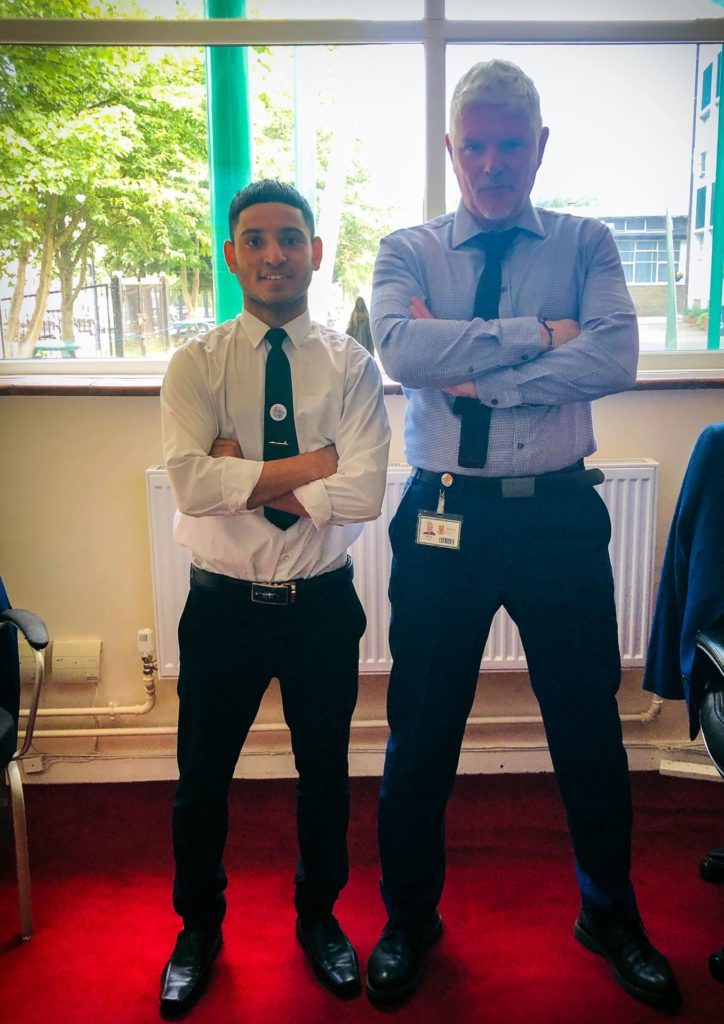 Mr. Coyle is the headteacher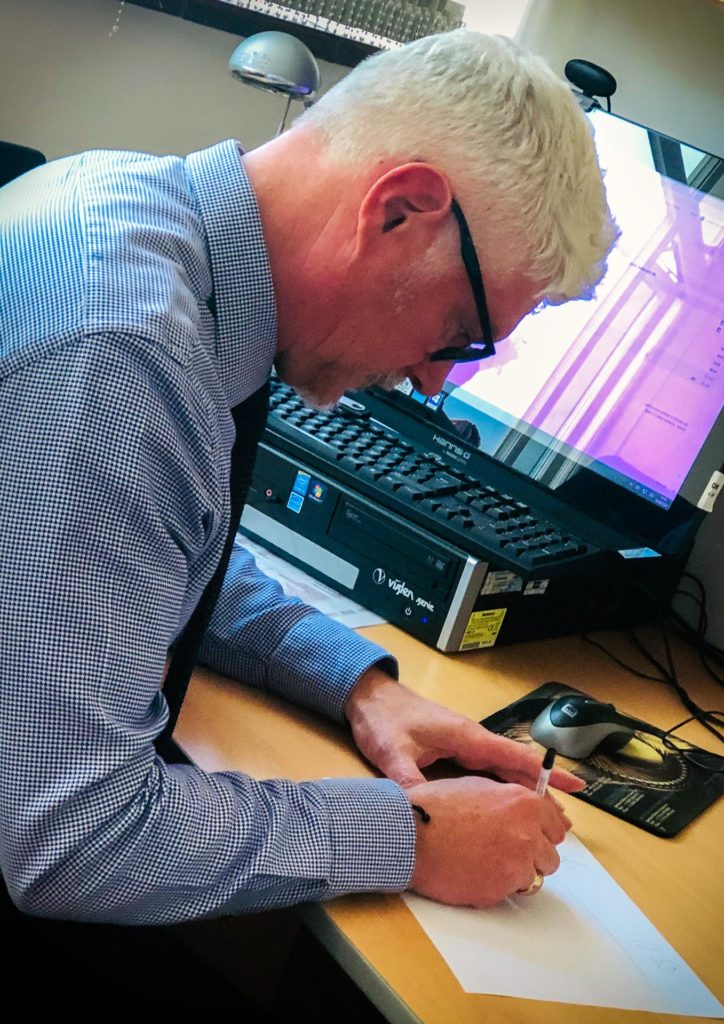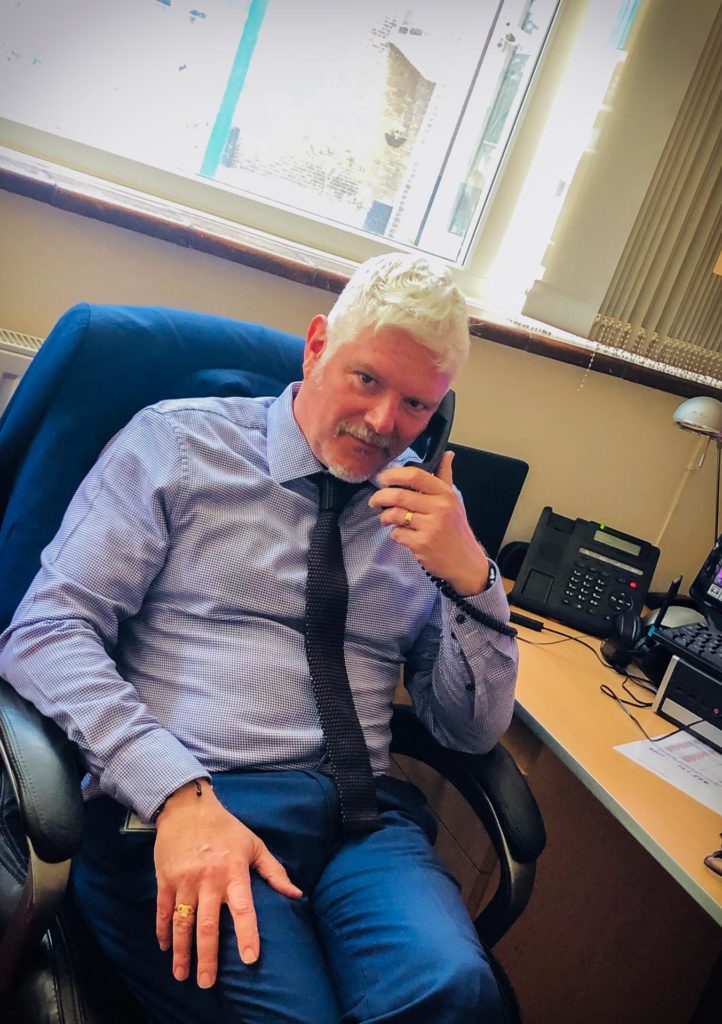 He was really busy and had to try many times with appointments to take his portrait. I directed the shoot, he was surprised but relaxed and happy.
He asks us what language we speak and on the following day he would tell us a word he has learnt in this language.
The things important to him are his family, his health, living life, and enjoying life. He loves reading a lot, swimming, and likes to keep fit and cycle.
His message to the world is "Treat others as you would like to be treated yourself. The golden rule, thousands of years old."
Handshake for me is friendship, it symbolises meeting new people.