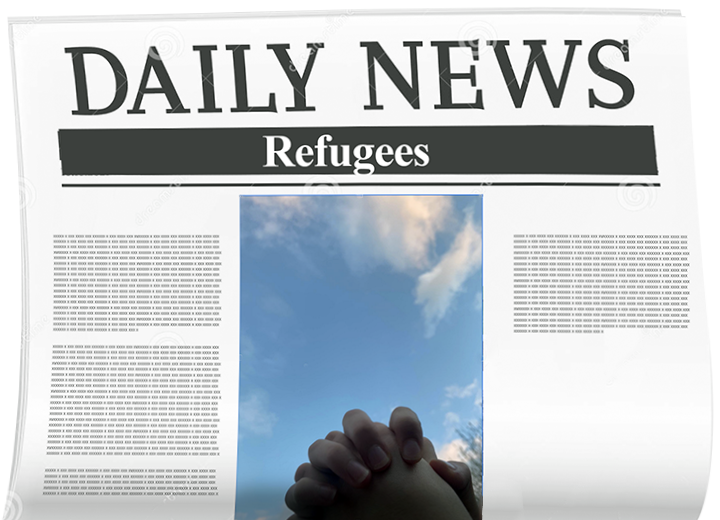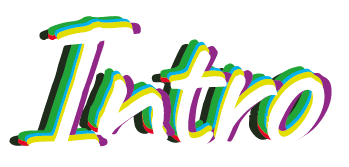 As part of Refugee Week, Newman Catholic College approached us to facilitate a participatory photography process with young people from their Refugee Project to share stories told by some young people from refugee and asylum-seeking backgrounds, to give them control of the narrative. Too often in the media, we see refugees and asylum seekers as the focus of these stories with no say being portrayed as victims or as another statistic to prove a point. The aim of this exhibition is to allow participants to tell stories of who they are as human beings and as young people. To tell stories that matter to them. It is an exhibition of stories by young refugees or asylum seekers, not about their journey as refugees.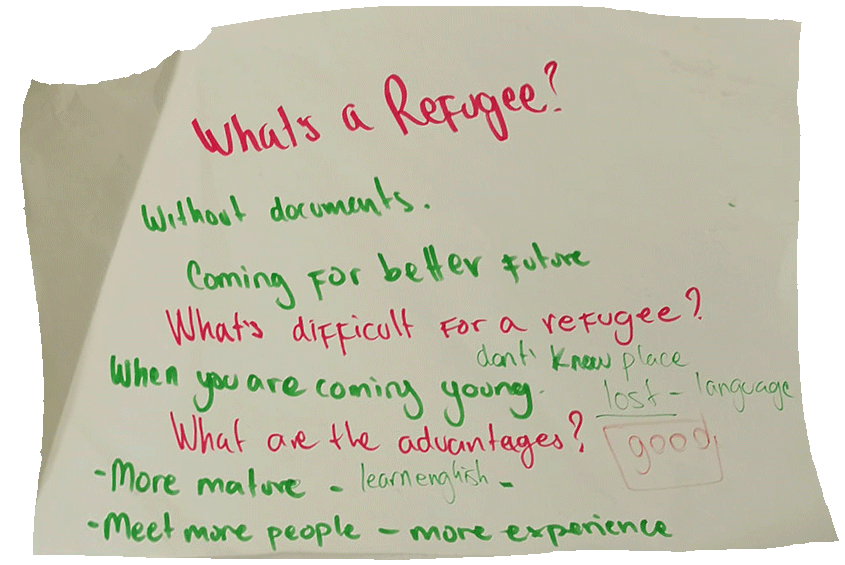 The students who were involved in these 5 short after school sessions have elected to be involved for a variety of reasons. Some of them need support and encouragement with public speaking, so they asked for an opportunity to do so, some of them do not speak any English, and photography gives them a chance to express themselves without having a language barrier, and some think this would help them excel in their future careers. We explored identity, community, portraiture, photo stories, we played games and learnt about different photography techniques and visual literacy by doing and sharing and learning together.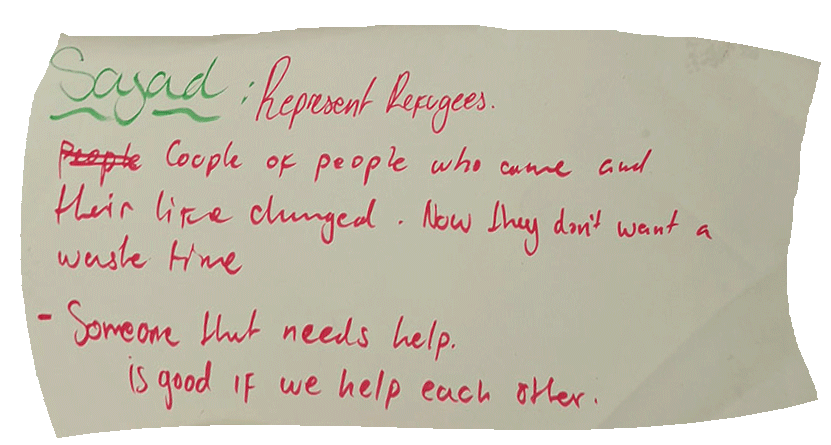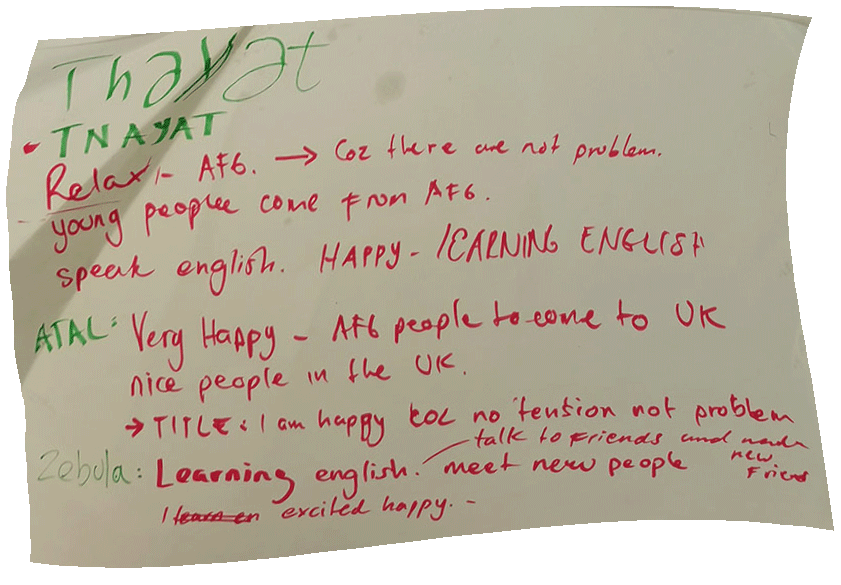 We had a wonderful time learning ways to tell stories with photographs and just using the phone in our pocket, the light and the people around us. The process has been fulfilling and interesting. A few participants said they appreciated meeting new people. The friendly atmosphere and easy dynamics helped everyone to feel creative, reflective and safe to express themselves. They shared out loud what they liked and what they did not like about the school.
Participants were all really supporting each other in sharing ideas and reflections on their photos without judging. It was not just a process of taking and looking at pictures but a space to create bonding and practice listening skills, sharing what's important to them. Even though it was hard sometimes to keep their attention and concentrate, we managed to keep their interest by alternating practical exercises and having meaningful conversations about feeling, emotions and ideas, adapting to everyone's English level by repeating, speaking slowly, encouraging those who needed to read out loud. Everybody supported each other and had patience. We were impressed how everyone was genuinely listening to each other's thoughts and opinions.
It was beautiful having a diverse group and different cultures, skills, languages and interests and at the same time it was also challenging. One of our best memories was when the group spontaneously decided to step in front of the classroom to present their photos. It was magical. The process of finding the exhibition title was intense and it led to very interesting conversations!
We have learnt a lot from every single participant. We learned how important it is to use different creative art forms to support participants to shape and share ideas. We learnt that people are really happy to be in the UK and there is a strong shared feeling of love and equality in the group.
One thing that we hope to achieve with the exhibit is to increase awareness and give other students at Newman, and those in the Brent community a chance to understand and see these stories from their peers and connect as young people. Integration only works if it goes both ways and we can contribute to inform those around us about the struggles and joys, dreams and fears, hopes and doubts, of what it means to be a young