The Kontoro is the traditional loincloth of the Lobi people. These people are from the northeast of Ivory Coast.

 
Originally, the Kontoro was only worn by the chiefs and kings for great occasions, but the new generation decided to give more value to this loincloth. That is why now we can see this loincloth worn for different ceremonies, like traditional weddings, birthday parties, and at fashion shows for African designers. They are also worn by celebrities in my country and the former First Lady Michelle Obama.
I am so proud
of my culture.
The jewellery of the Lobi people
Cowries used to be the money of the Lobi people. We used it to buy food, clothes and to do all the transactions that we had to do. But over the years we could no longer use cowries as money. For that reason, the Lobi women decided to use the cowries to make jewellery. The jewellery is handmade and we can wear them for any occasion.
Jewellery made by Sylvie Kambou.
The calabash (gourd) can be used for various purposes. It can be used as a kitchen utensil, as a decoration in the house and it can also be decorated with cowries at traditional weddings. It really is multi-purpose.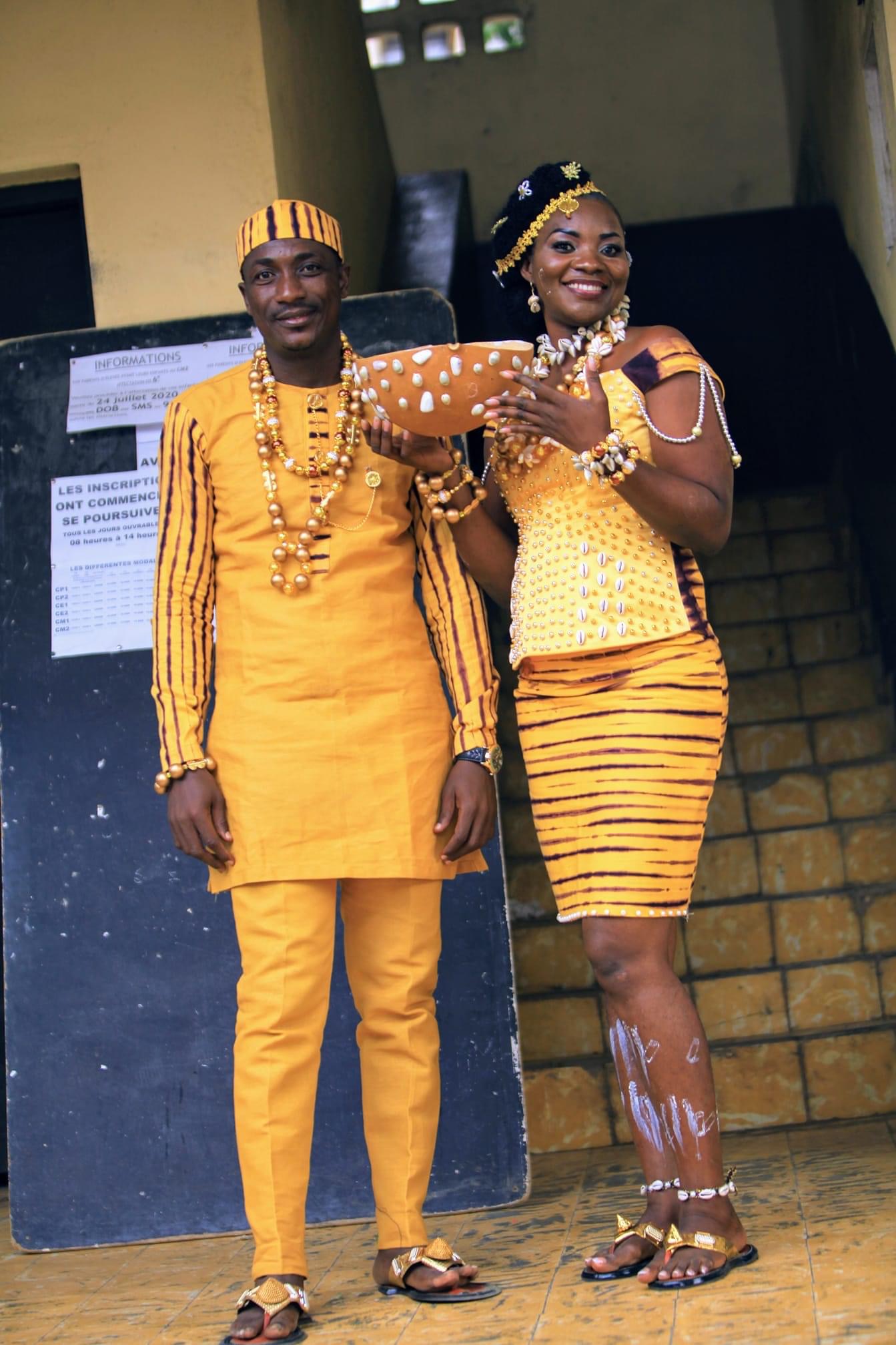 Some pictures were taken by my cousins Marianne Dah / HIEN Ery Natalie and Monique